The TikTok takeover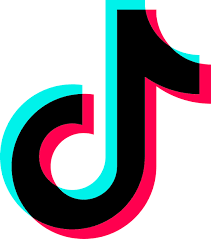 During this time of quarantine, many Americans are looking for new forms of entertainment, one of which is TikTok. 
TikTok is a video streaming app that allows users to post short videos of themselves to different soundtracks. With its 1 billion users and shortness of the videos, it is easy for videos to go viral in a short amount of time. This app, mostly used by teens, is now getting attention from people of all ages and even being featured on many news outlets. 
Videos related to the coronavirus have taken over user's "For You" page with the hashtag coronavirus going viral with over 35 billion views. Others like #covid19 and #quarantine have over 7 billion. 
Users of this app find it addicting, saying that they lose track of time while watching. This is great for those looking to pass the time during quarantine. 
"I downloaded the app because I was bored during spring break and am surprised at how fast time goes by while I am watching," senior Taylor School said. 
 The app's algorithm takes into account what videos users watch and like to give them others that are similar, making the app enjoyable for all people no matter what their interests are. 
"After a few days of watching the app, it was able to give me videos that I was interested in. The more videos I watched, the better the app got at giving ones that I would enjoy," Taylor said. 
Much of Pirate Nation is present on TikTok using it as a form of entertainment and way to connect with others. Mr. Radish is just one of the teachers that has been active on the app.
 "I like seeing people come up with creative posts. Sharing ideas. I also like how families are doing it together. It is hard coming up with things to do while stuck together," Radish said. "On a positive note, it also gets people to keep physically active through dance or exercise." 
He, like many others, is using this as a way to connect with others during this time of isolation.
"This quarantine is hard on people, even introverts, because people need to feel connected to others. I'm not saying Tik Tok is a perfect platform, but it does give people another way to connect, express, and laugh," Radish said.
Although TikTok isn't the best way to stay personally connected with people, it is a great place to find a laugh during these hard times. 
"Yesterday my neighbor told me she was having a rough day. When I sent her one she said it made her day and that she shared it with others," Radish said. "It made me feel good to spread a little happiness in a time where people are stressed out. My favorite part of teaching is making people laugh, and I'm glad I can continue that in some way."