There's a holiday in November; it's called thanksgiving
It should be illegal to decorate for Christmas before December
There is no denying that everyone loves Christmas. At any age, it brings people joy and excitement of being together with family and friends during the holidays. For many, the Christmas spirit begins as soon as Black Friday hits to go shopping for sweet deals on all our favorite things.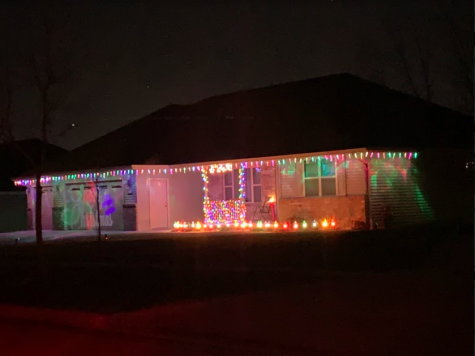 Some people however, take things to the extreme. It's almost like as soon as September hits, Every. Single. Decoration. Must. Go. Up. I'm not talking about just the simple decorations that almost every house has like scented candles and snowman pictures. I'm talking lawn decorations, patterned lights, laser projectors, animated blow-up penguins on sleds, and even fake snow in super extreme cases. 
It should almost be illegal to start celebrating Christmas before Thanksgiving! But decorations are the only the beginning of this crime.
Let's start with Christmas music. Don't get me wrong, Mariah Carey is a very talented singer, but listening to "All I want for Christmas is You" while I'm grocery shopping in the first week of November is just too early. Midnight on Nov. 1, say goodbye to Justin Bieber and Ariana Grande because the radio will be full Christmas music.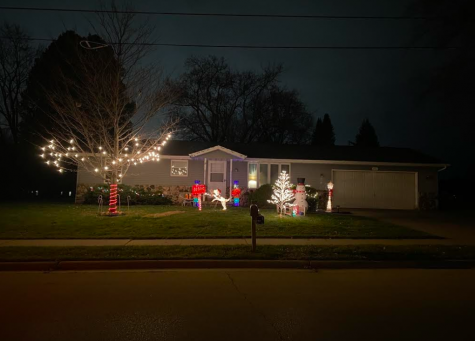 One thing I love about Christmas time is driving around town looking at all the amazing displays people have of Christmas lights, but it's not ok to see it in July! Some people seem to NEVER take down their Christmas decorations. I just think there needs to be some sort of town ordinance about when and how long Christmas lights can be left up. 
One thing that is mildly okay is the smell of Christmas. Nothing quite like walking into my best friend's house and making it seem like I just entered the home of lumberjacks that came back from chopping wood all day. 
The smell of Christmas trees is not bad for the first few weeks, but can be annoying after the first of the year. Also, if you happen to own a fake Christmas tree, you've got to go. Seeing a fake Christmas tree is like owning a pair of New Balances, just get a pair of Nike shoes for the same cost. 
I do indeed understand why people love Christmas so much. I totally understand because it's my favorite holiday too. The enjoyment of running down the stairs to a tree full of presents, smiling ear to ear. Setting out chocolate chip cookies and milk for Santa as he drops down the chimney. Spending time with the family and laughing about what uncle Ron bought dad this year. Nothing beats that feeling! 
But please, if any of these things apply to you in the slightest, consider your actions. Wait until AT LEAST after thanksgiving to put up your decorations.