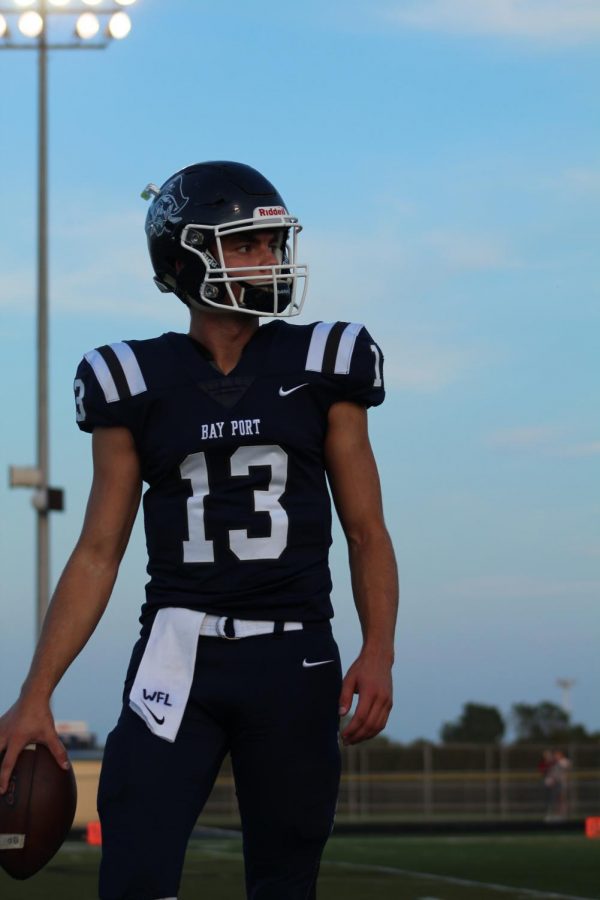 Preston Cedergren, Overall Managing Editor
November 21, 2019
After a 42-28 state semi-final win, Pirate football is headed to Division 1 state for the first time in school history. The undefeated Pirates will face the undefeated defending state champion Muskego. The championship matchup between the Pirates and the Warriors will be held at Camp Randall Stadium at 4 p.m. on Nov. 22, in Madison.  "It's the same as every other week," senior quarterback Andrew Thomas said. "We've analyzed some film and figured out what's going to work best, what's going to score some points." Muskego defeated Madison Memorial 49-13 in their semi-final matchup last Friday.  Muskego has a run-heavy offense and a defense led by junior safety Hunter Wohler who has offers from eight schools including Wisconsin.  The Pirates more well rounded offense is led by Wisconsin offensive player of the year, senior running back Isaiah Gash and senior wide receiver Sam Plumb who is averaging a touchdown every other reception...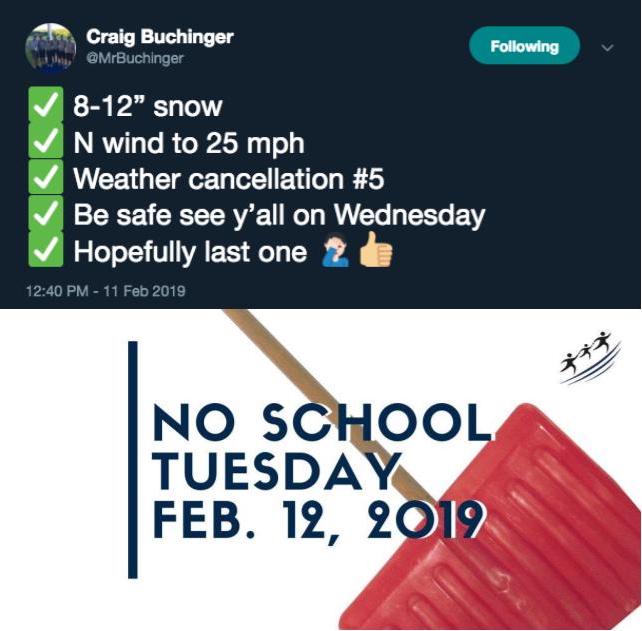 Preston Cedergren, Social Media, Opinion, and Website Editor
February 28, 2019 • No Comments
This year there have been record amounts of inclement weather cancellation days, five to be exact. Or one entire week of school. When there might be a cancellation, the first spot many staff...
By Sarah Hart
February 13, 2019 • No Comments
There are many theatrical opportunities at Bay Port, however, there is one extracurricular that seems to remain less advertised to students looking to be involved in the theater program. One Act is a short...
Mr. Bay Port celebrates 20 years on the stage
January 27, 2019
Backup QB takes big role for Pirates in the playoffs
January 24, 2019
Lucien Petit, Overall Managing Editor
February 25, 2019 • No Comments
In the name of Liberty and Justice for some, the Head of State of the United States of America -- that is, the President -- has declared a "State of Emergency" in an effort to increase the productivity...
Angela Furmaniak, Staff Writer
February 25, 2019 • No Comments
Many students will take traditional math classes such as calculus, algebra, and geometry. But many students will forget about a practical course that involves math that they will actually use in real life...
January 29, 2019
Morgan Andrews, Design Editor
April 4, 2019 • No Comments
The Bay Port Baseball team just returned from their spring break trip to Florida. The season starts today, April 4 against the De Pere Redbirds. The team has been preparing for months. In...
Mercy Gichobi, Overall Managing Editor
March 11, 2019 • No Comments
Bay Port Girls basketball team won their first ever state championship last weekend on March 9, against the Middleton Cardinals with with a last second shot 50-49. Starting the championship...