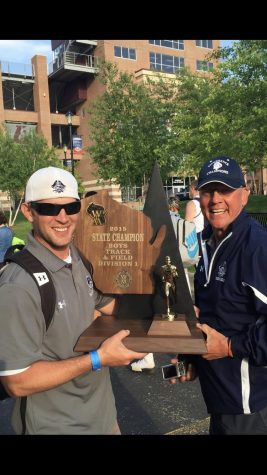 Mercy Gichobi, Overall Managing Editor
May 17, 2019
Recently the Howard-Suamico community faced a loss that hit close to home. On March 31, James Damien LaBlonde`, teacher and coach, unexpectedly passed away in his family home. LaBlonde was born on September 20, 1978 to James and Marlene LaBlonde in Ashland, Wis. There he was raised with his two older sisters, Dena and Nicole, who loved and adored him. He graduated from Luther L. Wright High School where he found his love for sports, specifically track and football, which he carried with him to the college level. He graduated from UW-LaCrosse where he met his wife, Dana Maedke. Together they were blessed with three precious children, Livia (5), London (8), and Easton (11). It was clear for all to see that LaBlonde's greatest love was for his family. He looked for every moment to be with them, and alway had a smile painted across his face every second he was with them. "He was the greatest dad ever," said ELA teacher Amber Viegut. "You could see how much love he...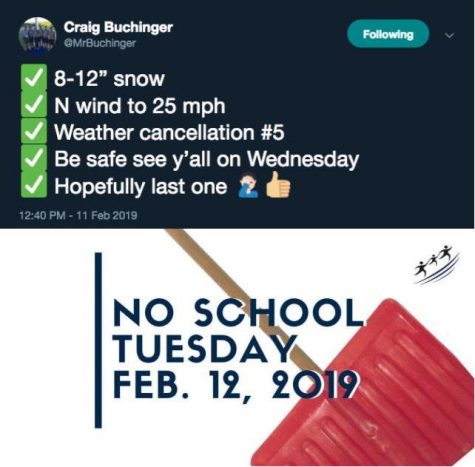 Preston Cedergren, Social Media, Opinion, and Website Editor
February 28, 2019 • No Comments
This year there have been record amounts of inclement weather cancellation days, five to be exact. Or one entire week of school. When there might be a cancellation, the first spot many staff...
February 13, 2019 • No Comments
There are many theatrical opportunities at Bay Port, however, there is one extracurricular that seems to remain less advertised to students looking to be involved in the theater program. One Act is a short...
Mr. Bay Port celebrates 20 years on the stage
January 27, 2019
Backup QB takes big role for Pirates in the playoffs
January 24, 2019
Lucien Petit, Overall Managing Editor
February 25, 2019 • No Comments
In the name of Liberty and Justice for some, the Head of State of the United States of America -- that is, the President -- has declared a "State of Emergency" in an effort to increase the productivity...
Angela Furmaniak, Staff Writer
February 25, 2019 • No Comments
Many students will take traditional math classes such as calculus, algebra, and geometry. But many students will forget about a practical course that involves math that they will actually use in real life...
January 29, 2019
Morgan Andrews, Design Editor
April 4, 2019 • No Comments
The Bay Port Baseball team just returned from their spring break trip to Florida. The season starts today, April 4 against the De Pere Redbirds. The team has been preparing for months. In...
Mercy Gichobi, Overall Managing Editor
March 11, 2019 • No Comments
Bay Port Girls basketball team won their first ever state championship last weekend on March 9, against the Middleton Cardinals with with a last second shot 50-49. Starting the championship...