Trevor Mischka, Editor
May 31, 2017 • No Comments
Taylor Arbour is the first Bay Port female to be accepted into the U.S. Naval Academy, an institution with a 7.9% acceptance rate. Taylor played and started for the softball, track, volleyball, and basketball teams th...
View All »
May 31, 2017 • No Comments
It was in July of 1976 when Mike and Mikie Phillips first met. More precise on a blind date in western New York. In October of 1976, he proposed to her and in August of 1977 they were marr...
Recent Pirate Life Stories
View All »
December 8, 2016 • No Comments
Senior year is always a time for celebration, pats on the back, worries about the future, and generally a time to kick back and relax before college comes at the end of the...
December 6, 2016 • No Comments
The future of Bay Port Bowling may be in jeopardy. It is not because of not having a facility to use, nor is it because of not having enough players to make a team. This is...
December 6, 2016 • No Comments
The Pirates hockey team will be one of the youngest in the FRCC this year, but still has great potential to win the conference championship. Bay Port hockey will be a tough team to face...
View All »
June 7, 2017 • No Comments
Stelth Ulvang questions and responses: What drew you to this opportunity to perform at Bay Port? Have you performed at other schools before? I was connected ...
Ta'Leah Van Sistine, Whitney Fuller, and Lea Kopke
May 3, 2017 • No Comments
After listening to Denise Sweet speak to our IB English class, we were curious to learn more of her opinions, and hoped that she could answer the questions that we pondered after he...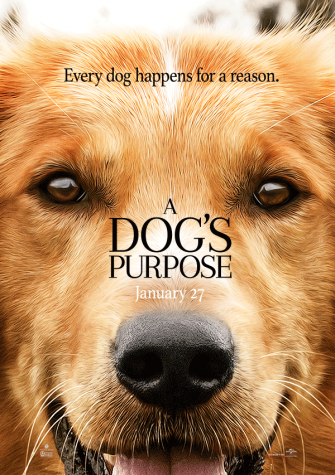 Cara Gabriel, Editor
April 25, 2017 • No Comments
For anyone with a pet, anyone who loves animals, or anyone who wants to shed a tear, A Dog's Purpose is a must see. Get ready for love, pain and lots of laughter that mak...
February 15, 2017
A Time To Make The Horror Come Alive
December 5, 2016
May 5, 2016
View All »
Tepakung Yang, Editor
May 31, 2017 • No Comments
"Students need to challenge themselves in their academics because getting an "A" should not be the goal in school." The words of Susan Erickson, teacher of Engl...
February 9, 2017 • No Comments
http://<iframe width="100%" height="600" src="https://www.smore.com/m2zsq-leap-of-faith-matt-bero?embed=1" scrolling="auto" frameborder="0" allowtransparency="true" style="...
December 5, 2016 • No Comments
Wisconsin Native Carolyn Kuether (Key-ther) and her husband UW Stevens-Point graduate Wyatt Kuether, both well-known in the film industry, opened up a program for youth in the foster care sy...
View All »
@bayportside Twitter Feed
Recent Sports Scores
Tuesday, February 14

Hockey

BPHS 8 - Green Bay United 1

Thursday, April 28

Tennis

BPHS 8-0 - Pulaski High School 0-8

Loading ...
Staff Profile
Kyle Maes
Editor
I am a writer and editor for the school newspaper. I have been interested in journalism for a long time. I took journalism as a class my junior year, and fell in love with the class so much that I decide...
Sidney Kropp, Editor
April 20, 2017 • No Comments
Adam Bix One evening, as I do often, I put on a facemask. My boyfriend joined me because he struggles with acne. We took a picture together and he put it on his Snapchat story resulting in one of his group chat's many fri...
Trevor Mischka, Portside Editor
February 24, 2017 • No Comments
Do you want to be the next Martin Luther King Jr.? Are you tired of seeing burning trash cans on the news and wondering "Why does this keep happening every time Greg is angry" Do you have a burning distrust for "the...
February 23, 2016 • No Comments
"I wonder how many people I've looked at all my life and never seen."  -John Steinbeck, American author Examining any foreign or relatively unknown concept is like looking through a magnifying glass and being asked, "What d...
View All »