Streaming services: when is enough, enough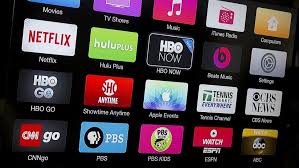 Nearly every studio or entertainment company in 2020 that owns popular shows and movies created their own hub for content that could only be seen on their service. The initial reason many of these companies launched their own streaming service was because they wanted to recreate the success that Netflix had.  At the end of the day, it's a double-edged sword.
The big draw to many of these platforms is the exclusive shows or movies that they offer. Disney+ has 'The Mandalorian', CBS All Access has 'The Twilight Zone', Amazon Prime has 'The Marvelous Mrs. Maisel' and so on. 
These series, for most people, are the main draw to the services. Being the only place to see it, many will at least consider a subscription so they aren't left behind. But what else is there to watch on the platforms? 
While it's convenient to have all these classic movies and tv shows at your fingertips, most people already own many of them on DVD, Blu-ray, and iTunes. Many people cancel their subscription when the new shows they want to watch are on hiatus and then renew it when it returns.
However, when one platform drops a ball, another is there to scoop it up. There are so many different apps and streaming services to choose from: Netflix, Disney+, Apple+, Peacock, Hulu, CBS All Access, Amazon Prime Video, Crackle, Sling Tv, HBO Now, Tubi, YouTube TV, Shudder, Acorn TV, Pluto TV, the list goes on. 
In many ways, it's great to have so many options. Having a designated place to view content from your studio of choice is fantastic. But as great as it is, is it too much? In the days when there were only two or three players in town, those few platforms had most of the same programs. It came down to preference of what you wanted. 
Now you have to subscribe to multiple platforms to see all the shows you want. Previously, you could watch 'The Office' on Netflix. Now, NBC bought the rights to the show and placed it on Peacock, their streaming service, forcing you to buy their service if you want to view it. 
People got rid of cable in place of streaming because of cost, but for many they are now spending just as much as they were before. So much for saving a buck if you want to stay updated on the latest shows.