PlayStation or Xbox?
Recently, a survey was sent out to Bay Port students and staff to find out which gaming console is the best. The options were PlayStation or Xbox. Of the 132 people that answered the survey, over half of people said they prefer Xbox. 
"Xbox is cross-platform with PC, unlike PlayStation," freshman Aidan Dawidziak said. "It also has enhanced multiplayer capabilities along with a more comfortable controller and simply, a better selection of games to play. It is also backward-compatible with the earlier Xbox models."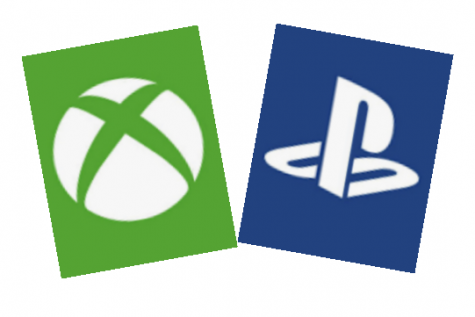 Freshman Andrew Hucek had a similar opinion to Aidan.
"The software on the Xbox is more advanced and treats its users with more customization options used for efficiency," he said. "They also have more comfortable controllers."
Even though Xbox won more votes, PlayStation wasn't that far behind with 59 votes. 
"I prefer PlayStation because of the simplicity, effectiveness, and advancement that it has over the Xbox," senior Eric Betts said. "I currently have a PS4 and an Xbox One, and I would say without a doubt that the PS4 is more enjoyable."
We know that oftentimes students can get swept up into playing on their gaming systems for hours and potentially ignoring other tasks.
Over half of the respondents admitted to playing either every day or at least a few times per week. There were several who said they don't play on their gaming systems often because they have a PC that they like better. 
Most respondents have a PlayStation 4 or some form of the Xbox One. Some people even have multiple consoles as well, or other versions of those systems. Most students admitted that they have had their gaming systems for more than two years. 
The most popular games listed were Call of Duty and Minecraft. Other popular answers consisted of Fortnite, Madden, NBA2k, Overwatch, Grand Theft Auto (GTA) and Rocket League.  
Overall, we can conclude that even though Xbox is the most popular in this survey, but it really is a personal preference. Some people like both, many people said they prefer a PC, and some people prefer neither. However, if Mr. Richards had it his way, he would have said Nintendo Switch is his favorite gaming system.