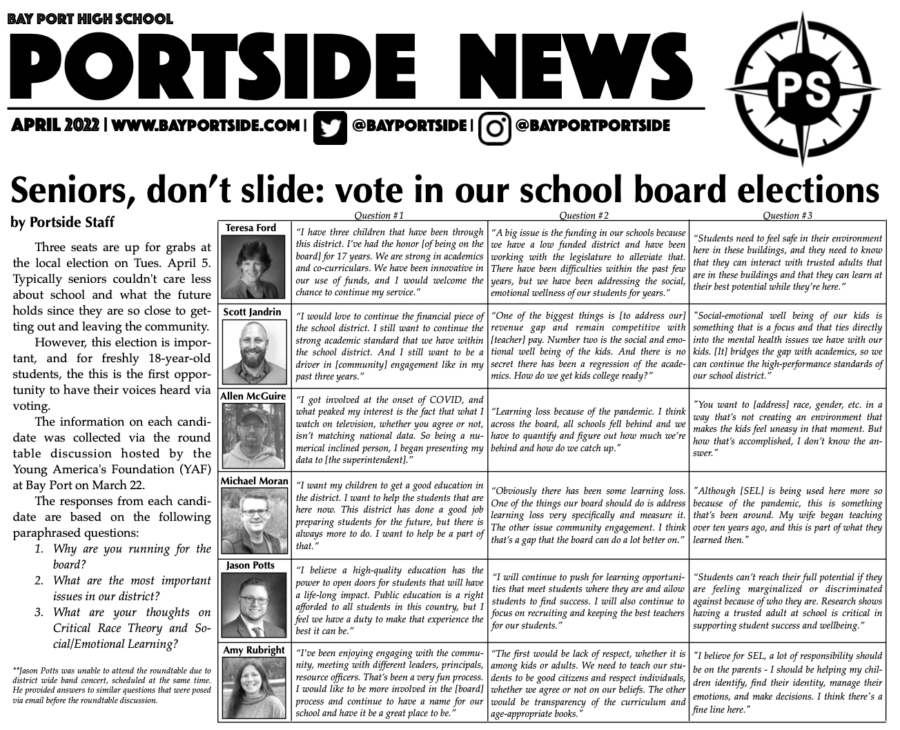 Portside: April 2022 Edition Click on the link above for access to the full 12-page edition!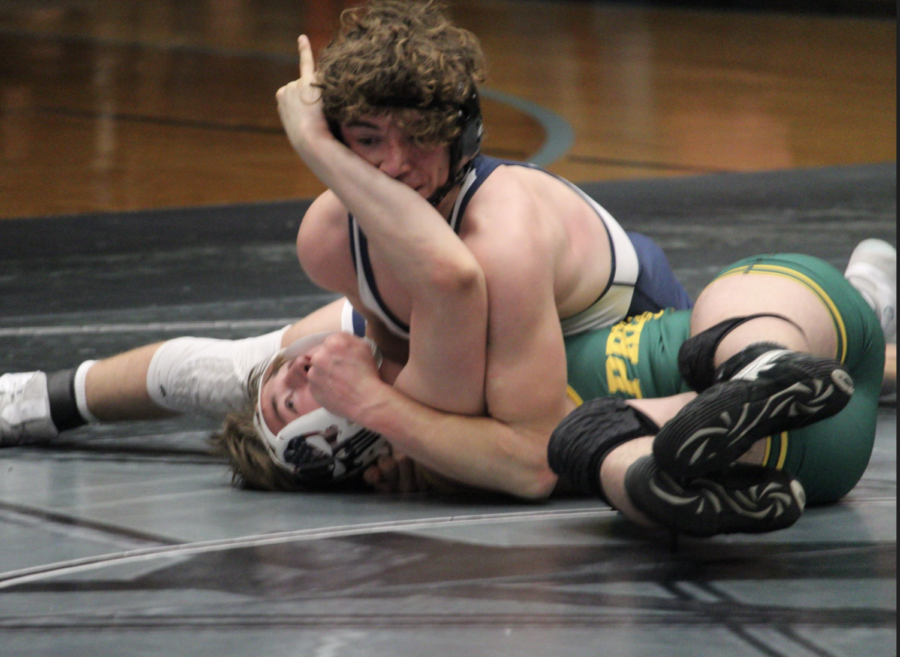 January 14, 2022 • No Comments
"I started wrestling at three years old," Bay Port junior Jacob Ward said.  Jacob is one of the leaders on Bay Port's wrestling team this year, taking first at Bi-state, a big two day tournament...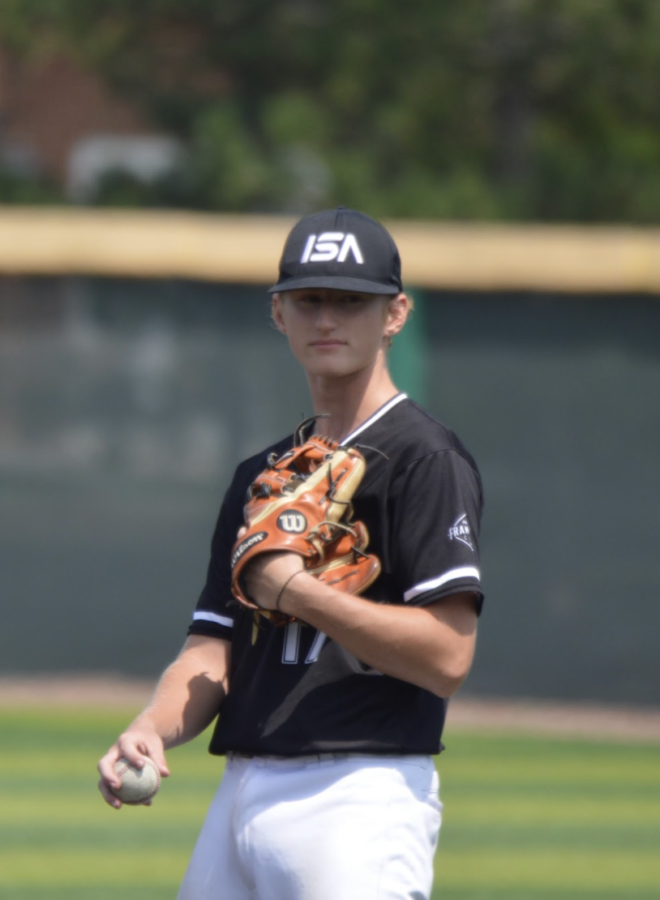 January 13, 2022 • No Comments
"Baseball has shaped me into who I've become today and who I'll be in the future," senior Isaiah Grimm said.  For Isaiah, baseball is more than just a sport - it's a way of finding new friends...